Surgery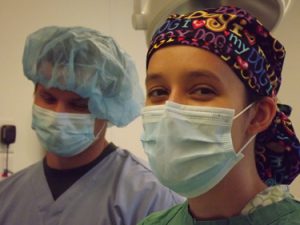 At Elizabethtown Veterinary Hospital, your pet's safety is of our highest concern. Prior to surgery your pet will receive a complete physical examination. An exam of internal organ function via pre-anesthetic blood work is always recommended and can be performed using our in-house, state-of-the-art blood analyzers.
Your pet is taken care of as if it were our own, so we offer the safest anesthetic and pain management protocols. Surgery is performed in a well equipped surgical suite on a heated surgical table, where an anesthetic technician constantly monitors and records heart rate, temperature, blood pressure and blood oxygen saturation.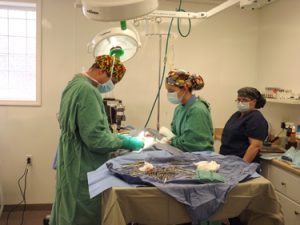 The veterinarians provide a wide range of hard and soft tissue surgeries, such as routine spays and neuters, c-sections, tumor removals, prophylactic gastropexy, intestinal surgery, gunshot wound repair, entropion and other eyelid surgery, feline declawing, bladder and uretha surgeries, long bone fracture repair, just to mention a few.
After surgery your pet will receive one-on-one monitoring as they wake up from anesthesia. We encourage the use of pain management at home due to the understanding that animals, like humans, heal better when pain is managed.